A quartet from Voices Rising will come serenade your loved one (or anyone else you want to appreciate) anywhere in the local Boston area on February 14, 2015. Please fill out the form below and someone will confirm with you shortly!
$75 for in-person serenading, $20 by phone or Skype
Back by popular demand:
Will you be loving your valentine "Always"? Irving Berlin's romantic ballad might be for you!
Is your valentine a Broadway buff?
Why not choose "Till There Was You" from The Music Man?
Just wanna send some love to someone special?
"What a Wonderful World" written by Bob Thiele and George David Weiss and made popular by Louis Armstrong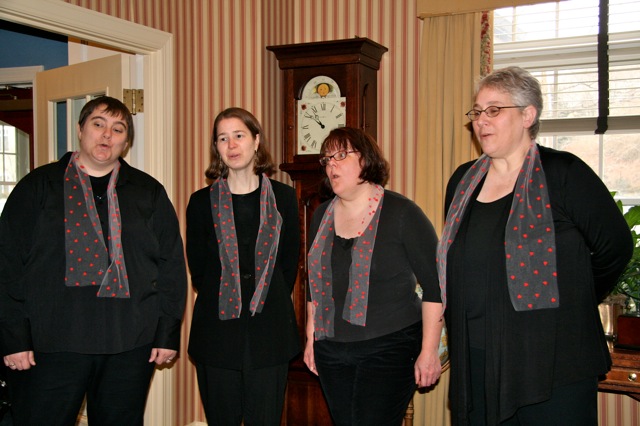 Voices Rising
2015 Singing Valentine Order Form
Please complete ALL fields to place your order.

When you click SUBMIT, your order will be sent to valentines@voicesrising.org.

You will be contacted to confirm your order, verify the delivery details, and arrange payment based on the date and time of the Singing Valentine delivery.